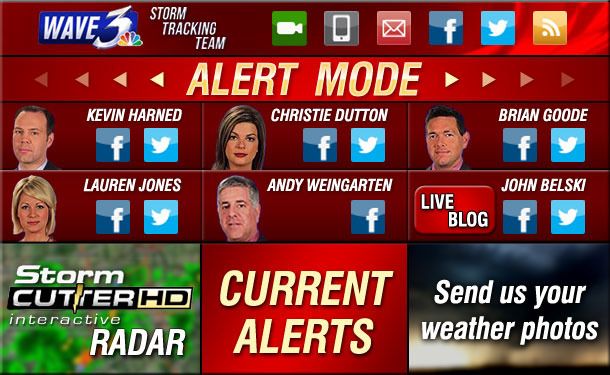 Here are the latest scans from HRRR for overnight:
10pm -  storms moving into uor northern counties...Lawrence/Jackson/Jennings .  High winds the main threat.
Midnight- storms arrive in Louisville.  Should start to see some slight weakening.
2am- Storms push south of Louisville...a strong gust still possible--overall line weakening.
Warnings coming out of IL are for winds of 70+ mph.  That will be what to watch for ...especially our Indiana counties this evening.  And to a lesser degree Kentucky afterwards.
Yes, I did see that 3rd line in N IN at 2am...right now---that should stay north.
More updates this evening.