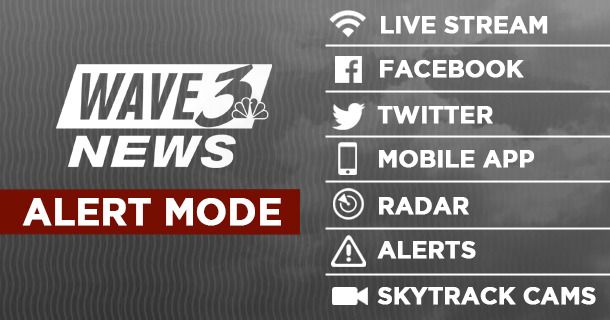 NWS Louisville held a conference call at 1pm regarding severe weather potential over the next 24 hours. Below are some brief post-call notes.
- Call has started and John Gordon (Meteorologist-in-Charge at NWS Louisville) is leading it.
- Few isolated hail issues through the afternoon, nothing widespread. Tonight is the main event.
- SPC has upgraded Louisville and points north/west to a Moderate Risk. Reason for conference call is the threat of nocturnal tornadoes. Lots of shear available for this and confidence is high on this forecast.
- Storms will be clustered. All types of severe weather possible, including damaging winds, tornadoes, and even flash flooding.
- Confidence on the third round of storms tomorrow early/midday tomorrow is a bit lower based on evolution of storms overnight. By early afternoon things will be over for the most part. Atmosphere looks to be re-energize for Southern KY threat during this third round.
- Flash Flood Watch is mostly and overnight into Wednesday morning deal.
- John Gordon believes this is a tornadic situation, and strong tornadoes are possible. Highest threat of this to our west but "we're certainly not out of the woods." Damaging winds are still the highest threat. The third round (tomorrow mid morning-midday) will have a lesser tornado risk than overnight.
- Greatest threat of all severe weather is in the Moderate Risk area from Louisville to points west and north. Even greater threat just west of our area.
Ryan Hoke