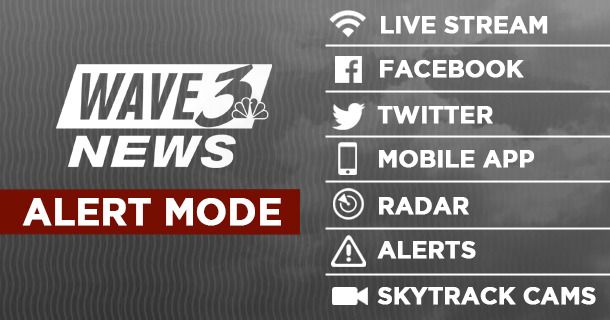 The conference call is being led by John Gordon, meteorologist in charge at NWS Louisville.
High confidence that storms will form, maybe 1-2 Severe T-Storm Watches. Lower confidence on overall severe weather setup.
There's a Severe T-Storm Watch to our west, very warm right now. Severe threat depends on how much cloud cover there is through the remainder of the afternoon.
Wind, hail, and isolated tornadoes are the main threats. Areas west of I-65 have the higher threat in our area.
Cold front picks up a couple lines/clusters of storms and pushes them through by late tonight. Confidence on overall evolution of storms is a bit low.
Enhanced Risk is along and west of I-65. Medium threat of hail... peas, dimes, pennies, and some bigger (quarter). 50-65 mph winds possible when line of storms moves through. Better threat of tornadoes southwest of Louisville. Flash flooding could develop in some spots due to "training" of storms. Medium to high confidence on the short-fuse flooding issues.
It's not out of the question that we could see a Tornado Warning or two, Severe Thunderstorm Watches far more common.
Timing: West of I-65 4pm-10pm ET, East of I-65 9pm-1am
Flooding threat decreases farther east of I-65 you go since cold front will pick everything up and plow it eastward. Less time with rain there.
Ryan Hoke